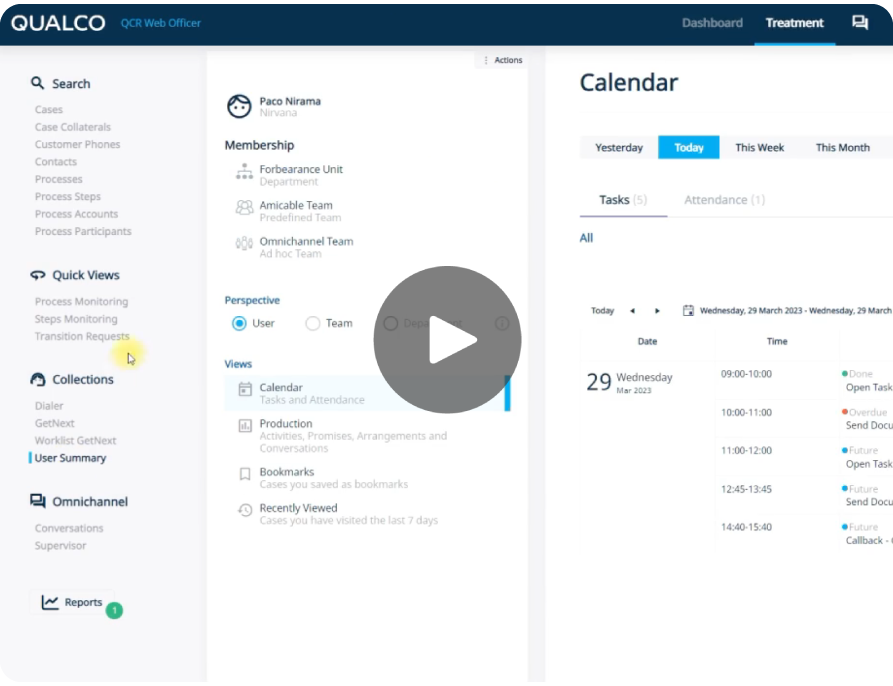 Unlock the full potential of your team with QCR's User Summary. Watch our demo video to learn how this valuable tool can enhance your workflow and productivity.
In the video, you will discover how to:
Efficiently plan and prioritise tasks within QCR
Streamline case management for improved efficiency
Track progress towards important milestones effortlessly
Stay updated on conversations across multiple channels.
Fill in the form & discover more about QUALCO Collections & Recoveries!