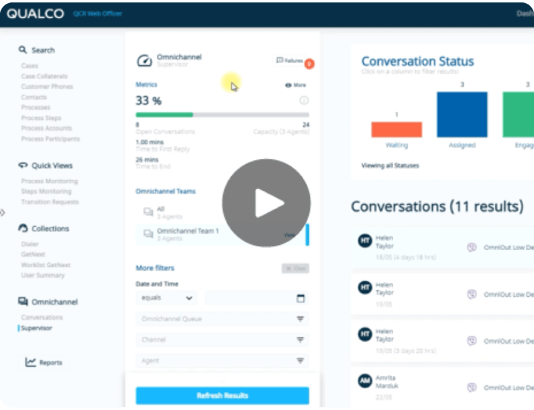 The QUALCO Collections and Recoveries (QCR) Omnichannel module enables agents and supervisors to find and review conversation information easily. The Web Officer's user-friendly and intuitive interface makes the entire process seamless and straightforward. In this video, we demonstrate how you can leverage the QCR Omnichannel Module to:
Gain a Holistic View of Conversations

Manage Customer Inbound Messages
Monitor Omnichannel conversations
Fill in the form & discover more about QUALCO Collections & Recoveries!