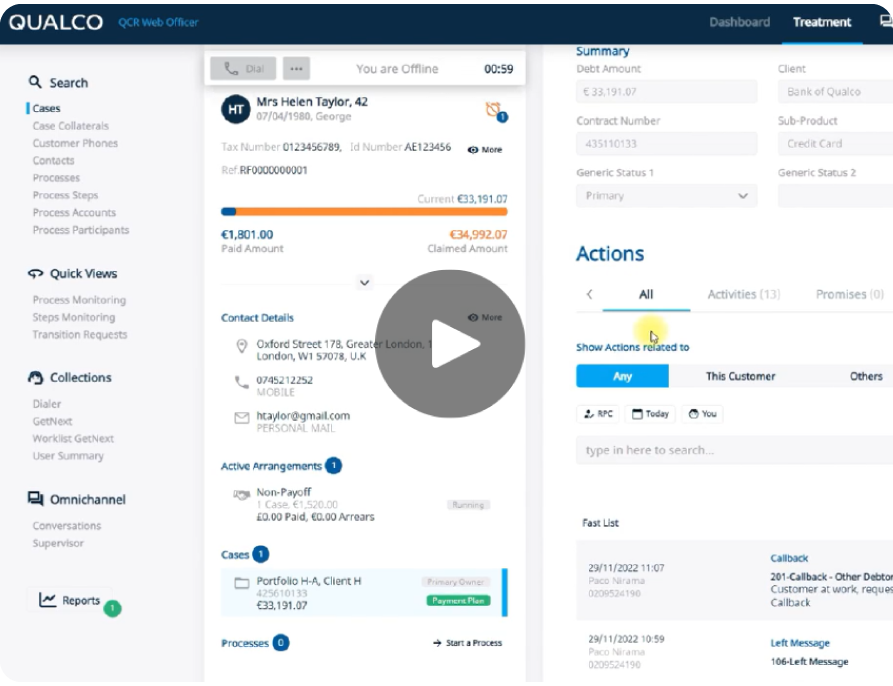 Take control of your debt collection case management
QCR allows you to track all customer interactions and manage them efficiently within its intuitive web UI. With detailed activity logs and historical interaction data, agents can quickly locate any conversations with customers or third-party actions related to the case. The complete view of each customer case empowers agents to offer the most suitable solution, thus improving overall service delivery standards.
Streamline your debt collection process
QCR provides users with extensive data on each case, enabling financial organisations to make quick, informed decisions. QCR also allows agents to keep track of promises fulfilled and payments made for more efficient customer case management.
Leverage the power of QUALCO Collections & Recoveries
By watching this video, you will learn how to:
Easily and effectively monitor all customer communications in one place
Gain insight into the data and information related to each case
Enhance your case management processes
Determine a tailored case management approach