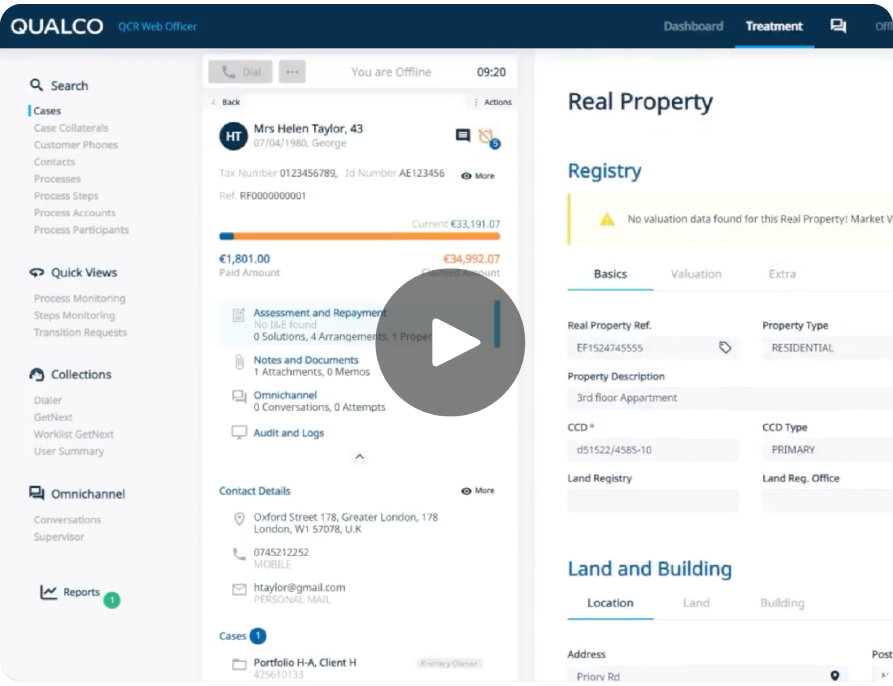 Uncover the capabilities of QCR's integrated Collateral and Real Properties Management module. Seamlessly manage security requirements with streamlined operations and real-time insights into customer portfolios.
Watch the video and learn how to:
Efficiently manage securities with QCR's Real Properties module.
Easily add properties and gain valuable collateral insights.
Enhance Collections and Recoveries with comprehensive property information.
Fill in the form & discover more about QUALCO Collections & Recoveries!