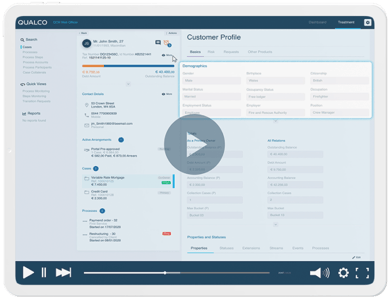 Following months of research, we brought to life our new, QUALCO Collections & Recoveries (QCR) web UI that incorporates the latest UX technology to:
Improve system usability
Boost productivity and
Reduce maintenance costs
While the user community of QCR software is growing rapidly, the new enterprise UX is faster, more intuitive, and easier to navigate than ever!
Want to discover more about the new web-based UI? After watching the new demo video, you can also download the product sheet.