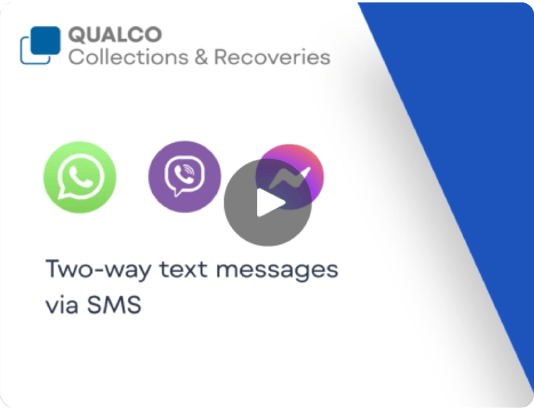 The QUALCO Collections and Recoveries (QCR) Omnichannel module revolutionises how customers and collection agencies interact and negotiate. By leveraging QCR's Omnichannel capabilities, customers have a broader range of communication options, surpassing traditional written methods such as letters, emails, and one-way SMS. The range of Web Officer's Omnichannel capabilities enables customers and agents to:
Engage in conversations using the channel of their choice
Interact at their own pace without the time constraints of a voice call
Handle 3x more interactions when calling a customer
Fill in the form & discover more about QUALCO Collections & Recoveries!